People nowadays have always said how romantically sweet (yes, that's an exaggeration) it is when a guy pens a song for a girl.
There's a band in UPLB (University of the Philippines Los Banos) that's fanboying over famoust Filipina cosplayer Alodia Gosiengfiao. The title of their song is "Hey Hey Alodia" and its got a perfect mix of rock and rhythm and the singer sings just like another famour rocker geek – Coheed and Cambria's Claudio Sanchez. It was written and recorded by Segatron main man Silver Alcabasa with the help of guitarist Al Santillan as a tribute to the popular celebrity.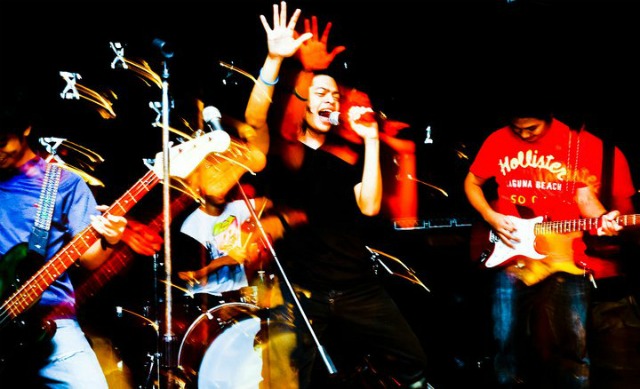 "Like any other boy who first saw her during adolescence, I really am a genuine Alodia fan," explained the 20 year-old Alcabasa. "The song pretty much sums up all of us (fans). Haha!"
The video for "Hey Hey Alodia!" which was uploaded by Alcabasa on the night of January 15, 2012, is a simple slideshow of photos of Gosiengfiao layered over with the lyrics. The text on the description box for the Coheed and Cambria reminiscent (save for the autotune) song simply read "Hope this song reaches Alodia. OH INTERNET HELP ME!!!"
And reach the "Cosplay Queen" it did. At around 2:08 p.m. on Monday (January 16, 2012), Gosiengfiao herself shared the link to the video on her Facebook fanpage and Twitter account with a message that read "Wow!! An awesome original song by Segatron! LSS! Thank you guys!"
It was apparently an instant hit with fans, based on the comments YouTube users posted on the video page.
"SIMULA NG MAG ONLINE AKO KANINANG 3:30. ETO LANG PINAPAKINGGAN KO HANGGANG NGAYON. KAHAPON PA GASGAS UNG REPLAY BUTTON SAKEN E. HAHAHA. SANA MAY REPEAT BUTTON NA YUNG YOUTUBE," said a fan who goes by the username "HEYHIGH5IVEE".
Another user simply said, "kudos to the guys who make the song."
Several others were one in saying that a real music video, with Gosiengfiao herself in it, be done for the song.
"Hey! Hey! Alodia" has, at the time of this writing, already garnered 27,517 views on YouTube in a matter of only four days.
"Honestly, hindi talaga namin in-expect 'yan. It was intended to be just another Segatron song," revealed Alcabasa, who is a first year music production student at the De La Salle-College of St. Benilde. "Ang wild, putek! Parang overnight lang. 'Pag log-in ko the very next day, BAM! Hail the Internet!"
When asked what the band plans to do next, Alcabasa had this to say: "A lot of people have been asking for a music video featuring Alodia herself. Let's just wait and see what happens."
With one wish crossed off the list, Alcabasa and the rest of Segatron are yet again waiting for another one to hopefully come true.
This time, however, the band won't be wishing alone
Credits:
http://flipgeeks.com/
,
http://www8.gmanews.tv

Dish Network Internet
High speed internet for all your online gaming needs.