Shanda Games International (SDGi), the publisher of Dragon Nest, has announced that their game servers will be located in South East Asia. More relay servers will be set up around the region in time to come.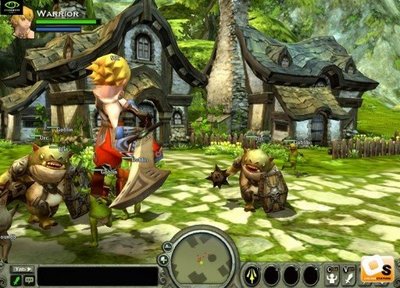 This decision is made in line with the demographic results of Dragon Nest Closed Beta account sign-ups thus far, with South East Asian players making up 70% of the total share. European sign-ups make up 19% while sign-ups from America and other regions take up 5% and 6% respectively.
Following an intense period of testing, SDGi has decided to focus the game service of Dragon Nest to South East Asian players to ensure optimal gameplay performance. In light of this focus, Dragon Nest Global will be renamed to Dragon Nest SEA to better inform players of the service reach.
Dragon Nest Global just changed its name to Dragon Nest SEA. Announced on the game's facebook page, the publisher Shanda Games International changed the name because of Dragon Nest's servers are located in Southeast Asia, in Singapore specifically. Despite of the change of the name, the areas that the service covers remain unchanged.
Since the servers are in South East Asia, players in that area won't worry about the lag while those who live in outside SEA may face a less optimal gameplay performance, theoretically. Besides, the publisher indicates that players from North America and Oceania may not be able to get access to SEA server.
Dragon Nest SEA will start closed beta in July. You can sign-up for CB at its
official site.
Credits:
MMOsite

Dish Network Internet
High speed internet for all your online gaming needs.